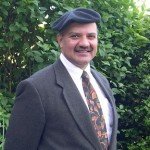 Welcome to Melethil Acupuncture & Chinese Medicine, located in the beautiful and friendly city of Wilsonville, Oregon, since 2007.
Specialty:   treatment of chronic and resistant conditions— i.e., chronic pain and illnesses or other health concerns that do not respond well to Western pharmacological interventions.
Please call the clinic for a FREE consult if you want to get well.
Facebook: Wilsonville Acupuncture & Wellness
Did you know that acupuncture has long been recognized as a non-drug  treatment for nausea and vomiting?  Here is a recent article on the use of acupuncture for  these side effects associated with chemo and radiation treatments for cancer.  Please contact the clinic if you are interested in improving your health and your appetite.

Traditional Chinese Medicine (TCM) treats health complaints by adjusting the flow of blood and bio-energy, known as Qi.  TCM uses acupuncture, TuiNa (acupressure/Chinese massage and muscle alignment) and Chinese herbs.  It has been used to reduce pain due to chronic and resistant conditions, such as headaches and lumbar (low back) pain, and acute trauma to soft tissues such as motor vehicle accidents (MVA) and workplace injuries.
In Oregon, you can see a Licensed Acupuncturist without any need for referrals and your Personal Injury Protection (PIP) insurance will pay us to treat your injuries. Having worked with elderly and fragile patients, my techniques are gentle and effective for pain relief due to soft tissue injuries.
Due to commitments to environmental health and sustainability issues, my hours are flexible, and I schedule appointments by telephone.  If you wish to discuss your health concerns before scheduling a visit, please contact us.
In case of cancellations, please provide at least 24 hours notice.
Use Exit 283 (Wilsonville Road), off of I-5, to reach the clinic.  The clinic is located to the east of the highway, off of Town Center Loop West at Christine Plaza, 8755 SW Citizens Drive.  Turn left, off of Wilsonville Road, at Town Center Loop West and at the next left on to SW Citizens Drive. Use the east entrance to reach the clinic.